We made it to the second Friday of 2017.  I'm happy to report that I'm no longer freezing ($1,000 later), no longer sick, that I got a shout out from UChicago for my work, and it's been a productive two days!  All of our schools are back in session, so work is plugging right along.  Today, I'm linking up with Amanda and others to tell you all about my Friday Favorites… also known as the bloggers that keep it real.
P I N I T
Bloggers that Keep It Real:
Life According to Steph – You already know Steph from our seasonal goal link ups, where she and I both own our failures and successes… but she's one of my favorite reads.  Whether she's on her soapbox advocating for women's rights, dressing up my favorite pugs, amusing with Sh*t MFD says, or instagramming the most beautiful sunrise photos from her shore house, I can count on SMD to make me nod my head in agreement (or shake with laughter) almost every time she posts.  She's also someone I can send my amazing ASP moments to and know that she "gets it"… which is pretty cool.  (I have a small list of people that I share more than what's on the blog with because I know that they love the work that we are able to do with our kiddos.)
Katie Elizabeth –  I want Katie to be my neighbor.  Seriously.  (Now that she's been to Dallas… maybe we can start working on that.)  She's got the cutest little daughter (and pup – love that Brady-B.. even if he eats all.the.socks.), she always looks cute and comfortable (#goals), and she wrote one of the most honest posts I've ever seen about her post-partum experience.  I'm not a mommy, but I know a lot of my friends have struggled with feeling alone and I admire that Katie was willing to put it out there so others wouldn't feel the same way.
Lisa Loves John – Lisa's another blogger I want to be my neighbor.  She comes up with the coolest DIY projects (like this wreath!)… and she and her husband (with a little bit of family help) did the paneling in their baby's nursery completely on their own (again, #goals), and she comes up with the most tasty looking treats that are usually a combination of being efficient and being crafty.  Who doesn't need a little more of that in their life?!
September Farm – Karli's blog cracks me up.  I definitely think that we could be friends in real life.  I love that she doesn't take herself too seriously.  I love that she's crazy talented in design work. (seriously – how does one learn these skills?  All those chromosomes?  Totally missed me.)  I love that she can throw epic parties (on a farm no less).  I love the faces that the Turtle and the Muffin make.  They are seriously the biggest sasspots.  And she just rolls with it.
Not Entirely Perfect – That's right.  I'm rounding out the list with another Steph.  (I do what I want.)  You know those people who have a system for everything?  I'm pretty sure that's Steph.  She's a minimalist, but she's totally relatable.  I have a goal to create my own 101 in 1001 list (she's on number 2) because she makes it seem totally possible to accomplish 101 things.  I'm obsessed with her new house (and how she keeps it organized), and I LOVE how supportive she is of her significant other's big career change.  Her twitter feed also keeps me laughing, as she's usually live tweeting one of those keeping it real moments… like responding to people who are WAY TOO LOUD on public transportation.
Obviously, I read WAY more blogs than these 5 (and I read a lot of different blogs for different reasons)… but these are the ones that I *always* leave unread when my bloglovin reader starts to pile up…  Who are some of your favorite bloggers and why?  Anyone bloggers that keep it real that I should know about?!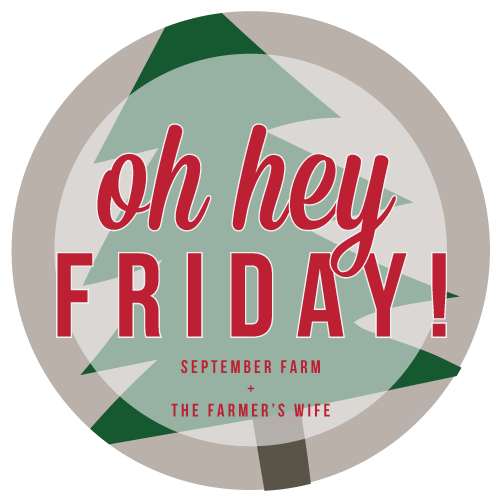 P I N I T